Are you ready to shine like a media superstar?
Are you ready to stand out from your competitors with exceptional media coverage?
Do you want to be recognized as the ultimate authority in your industry?
Do you want to raise your profile and build more brand credibility and visibility?

Our clients have been featured in local, national and international media. So can you!
Unlike traditional advertising, social media, YouTube or other platforms that are available to everyone, the media is more of that exclusive club for the few and not the many. That's why those who are regularly featured in the media have all the credibility in the world. It says you are smart. It says you are an expert. It says you must know what you are talking about. It says you stand out from your peers. It says you are an authority figure in your field. Most importantly, all of this credibility can be leveraged into more business and revenue.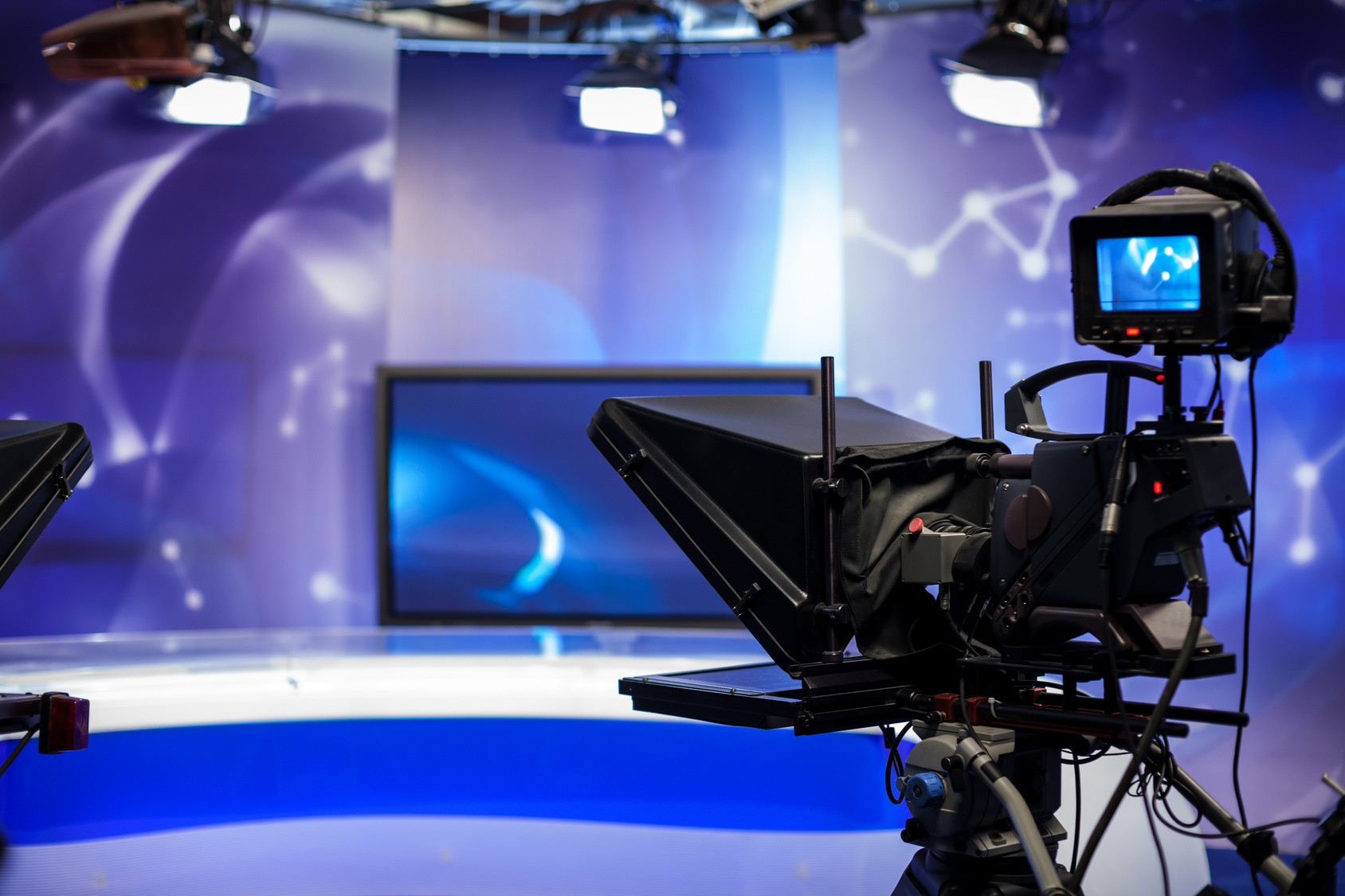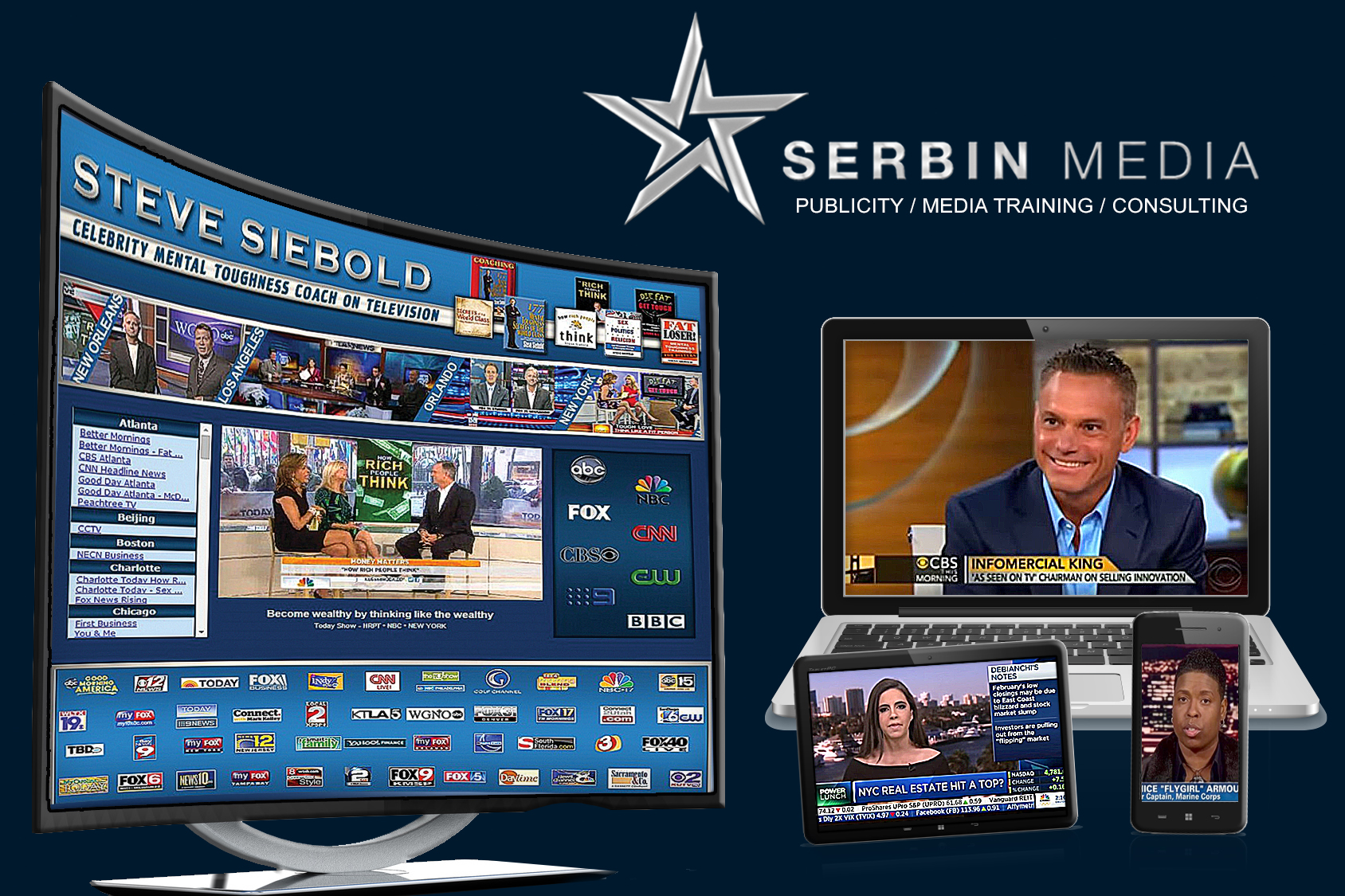 You wouldn't have a first-year med school student perform brain surgery on you, right? So why would you try and conduct a full-fledged media campaign on your own, or leave it to someone with no real- world experience? We're all former journalists. We know how the media works. We have relationships with journalists at print, online and broadcast media outlets around the world. Most important: our track record speaks for itself.
• Are you tired of seeing your competitors appearing on television?
• Do you want to get your message out to the world?
• Are you an author but nobody knows about your book?
• Are you tired of spinning your wheels and seeing no results?
Let us help you get the media attention you deserve!
Why work with the rest when you can work with the best?
For more than 15 years, seven-time national award-winning publicist and author Bruce Serbin has been a media powerhouse, booking his clients on local and national television and radio shows, in daily local and national newspapers and magazines, and in online news outlets.
Bruce is the recipient of seven national awards and his work has been recognized by the Public Relations Society of America, Gold Coast Public Relations Council, League of American Communications Professionals and the Associated Press.
Bruce started his career in the television newsroom of a top 15 media market working as a news assignment editor and television news producer writing anchor scripts for the evening news. He knows how to write and pitch a compelling news story that gets passed the newsroom gatekeeper because he was the newsroom gatekeeper, deciding which stories made it to air and which ones got cut. As a result, his clients have been featured in local and national media outlets including: NBC's Today, ABC's Good Morning America, CBS This Morning, CNBC, Fox News, MSNBC, CNN, the Associated Press, the BBC, Reuters, The New York Times, USA Today, The Wall Street Journal, Forbes, TIME and many more.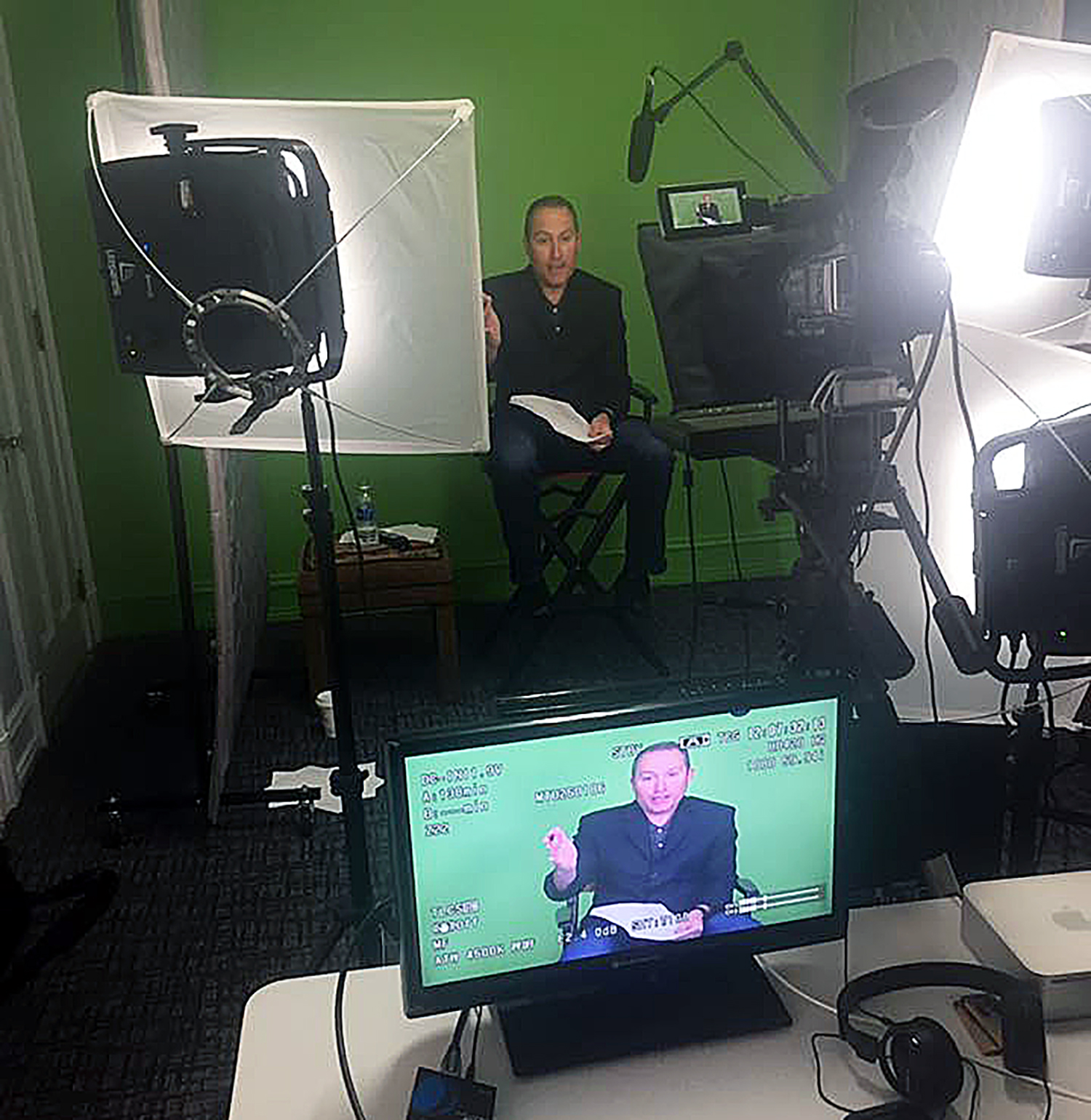 After working his way to the top of a number of national public relations agencies, in 2008, he founded Serbin Media, Inc. (
http://www.serbinmedia.com/
), a national publicity firm that serves clients in a variety of fields, from financial services and the travel industry to book authors, business consultants, medical professional, attorneys, lifestyle experts, professional speakers and many others. He also works with Fortune 500 companies like Office Depot. Bruce has also been involved in national media campaigns with celebrities that include Nick Cannon from "America's Got Talent," Kevin Harrington from "Shark Tank," Dr. Buck Parker from "The Island" and the band "One Direction."
Bruce is the author of 30 Reasons The Media is Ignoring You: Deathbed Confessions of An Award-Winning Publicist (www.serbinmediabook.com). The book has been described as the bible for generating media attention for non-celebrities.
In addition to his role as a media publicist, Bruce is also a media trainer and PR consultant working with companies to improve their media and PR programs. He has delivered programs to large corporations as well as entrepreneurial audiences and keynoted for the National Speaker's Association Million Dollar Roundtable, a group of the world's top income earners in the professional speaking business. He has shared the stage with some of the world's top speakers including Bob Proctor, Brian Tracy, Steve Siebold and Vernice 'FlyGirl' Armour. He has been featured in Forbes, Entrepreneur, Business News Daily and Yahoo, as well as in industry publications.
Bruce Serbin got me on NBC's Today Show, Good Morning America, Fox News, Fox Business, the BBC, TBS, and dozens of other national TV and radio shows, not to mention scores of magazine and newspaper interviews. There are a lot of publicists to choose from, but there's only ONE Bruce Serbin. His enthusiasm is contagious and his persistence is AMAZING. He won't stop until you're getting more publicity than you can handle. In 6-months, approximately 50 million people were exposed to my book, and every single interview was booked by Bruce. If you're ready for a tidal wave of publicity, Bruce Serbin is your man! If you can't hire him, buy his book. It's the bible for generating media attention as a non-celebrity.
–Steve Siebold, Author, Die Fat or Get Tough: 101 Differences in Thinking Between Fat People and Fit People; How Rich People Think
Bruce's knowledge and expertise, combined with what I can only describe as a pure passion for generating publicity for his clients, make him the ideal publicist. I have watched him take a number of people from relative obscurity to prominence as the foremost experts in their fields. The nice thing is that while generating international media coverage, he is also just an incredibly nice person – a sincere pleasure to work with.
–Seth Kaplan, Managing Partner – Airline Weekly Corp.

Bruce is the best publicist I have ever known. We have worked together one year, and he has secured media interviews for me with CNN, Fox News Channel, MSNBC, TIME, USA Today, the Chicago Tribune, the LA Times, Denver Post, Houston Chronicle and many others. HE IS THE BEST!
Harry Croft, M.D., author, I Always Sit with My Back to The Wall
After years of failing to generate my own publicity, I hired Bruce. Within 24 hours, he booked my first local TV spot. Later, over a three day period, he booked me on 12 different national TV shows including The O'Reilly Factor, Anderson Cooper 360, Fox News, CNN, CNN International, CNBC, Canada AM and more. It was so much air time that we had to say no to NBC Nightly News! Bruce also lined up print coverage with The Daily Beast, USA Today, Los Angeles Times, NBCnews.com and The Washington Post. An article from the Associated Press was reprinted all over the world. In between TV interviews, there were a number of radio interviews including one with Geraldo Rivera. Coaching me through it all, Bruce helped me improve on camera and provided guidance on working with the media once I was booked. In short, if you want publicity, look no further. If I could do it over again, I would have hired him sooner.
–Jay Herring, Author, The Truth About Cruise Ships
There is only one publicist you want on your team and that's Bruce Serbin. His knowledge of the media industry and commitment to his clients is like nothing else I've ever encountered. He has more awards and kudos to his name and rightfully so. He is simply the best.
–Dr. Alok Trivedi, Author, Chasing Success
I got to know Bruce during my time in executive search when he handled our firm's PR account. He delivered many placements for me in the Wall Street Journal, Fortune, Forbes and more. He is the complete package. As a former TV reporter, he knows the media perspective firsthand. He is creative and opportunistic regarding story angles that will sell. He is beloved by reporters and editors because he enables them to meet deadlines with excellent contacts/content. He is personable, professional and very fun to work with. If you have highly discerning standards, Bruce is the Perfect Fit.
–Nancy Keene, Founder, The Perfect Fit
When I was ready to ramp up the publicity for my book and speaking business, Bruce Serbin showed me how to make it happen. As a result of his consultant services, I quickly landed two TV interviews and I'm on the road to getting more. He helped me write the pitches. He pointed me in the direction of the right people to contact. He shared best-practice strategies. Most important, he supported me every step of the way. No matter when I reached out with questions, Bruce got right back to me with answers. Not only did I achieve great success from my initial publicity campaign, but — thanks to Bruce — I now have an ongoing publicity strategy that I incorporate into my weekly business plan. I highly recommend Serbin Media if you want to increase your brand's visibility and credibility!
–Lauren Salamone, Teen Life Coach and Inspirational Speaker
Bruce Serbin is a publicity generating machine. I watched him promote a mutual client, and the amount of interviews he arranged is unheard of. That's why we call him The Beast. I am also impressed with Bruce's writing skills. As a web designer, one of the biggest challenges I face is with my client's content. Bruce writes very crisp, clean copy. If you're looking for some serious media publicity, you should call Bruce Serbin at Serbin Media, Inc.
–Sandra Larson, Graphic Designer
Bruce's extensive media publicity skills and detail-oriented approach make him a valuable player to any entrepreneur/author. He is well-organized, diligent, accessible, and dependable. Bruce displays true passion for his clients. His determination to provide his clients with the best is always foremost in everything that he takes on. His follow through ensures that his clients receive the best services available from him. Bruce is a joy to work with, and his "Can Do" attitude is both endearing and infectious. I cannot recommend him highly enough.
–Joryn Jenkins, Collaborative Divorce Attorney, CEO, Author
As an outside vendor supporting myself and the Local Marketing team for Office Depot, I can't say enough about Bruce Serbin. Bruce always had a positive and optimistic attitude with everything that he worked on with me. As most people know with marketing and public relations, we are always under tight deadlines with constant changes where multitasking becomes an everyday occurrence and if you want to be the best then you have no room for complainers or negativity. Anything that I needed from Bruce even under the tightest of deadlines was never a problem; he would always provide me with status updates and would make any necessary changes required for the success of our initiatives. We worked on hundreds of events together and without the help of Bruce we never would have received the positive results that were required and necessary from these events. Bruce would be an asset to any organization and I would welcome the opportunity to work with him again in the future!
–Ira Kargauer, Director of Marketing, Office Depot, Inc.
Are you prepared to transform into Serbin Media's next renowned expert entrepreneur?
Contact us now to elevate your brand with Serbin Media.